Mesdames et Mesieurs - Good evening! How are you? I hope you're all doing well!
I'm really sorry for not updating this journal/account on a regular basis, but university still keeps me busy! I have to write so many term papers and to prepare so many presentations this semester - its absolutely insane. Accordingly I'm just here to drop some quick news!
As I have mentioned before I'm going to attend
Kapow! Comic Convention
in
London, UK
from May 19th - May 20th and I was wondering who else is going?
In case that you're going to attend
Kapow!
as well - Want to meet up? I'll be there on both Saturday and Sunday and I would love to meet
deviantArt
folk! In case that you're interested just leave a comment below or send me a PM!
And here's what my
Costume Schedule
for
Kapow!
looks like...
Kapow! Comic Convention (London)

Sat:
Leah (Journey Into Mystery)
with
Fix-Chan
as
Loki

Sun:
Robin [Stephanie Brown] (Batman)
As you can see on the preview picture below my
Robin
costume is finished already. (I still can't believe there are no further outfits of
Stephanie Brown
left to cosplay...)
I will start working on
Leah
as soon as my fabric arrives.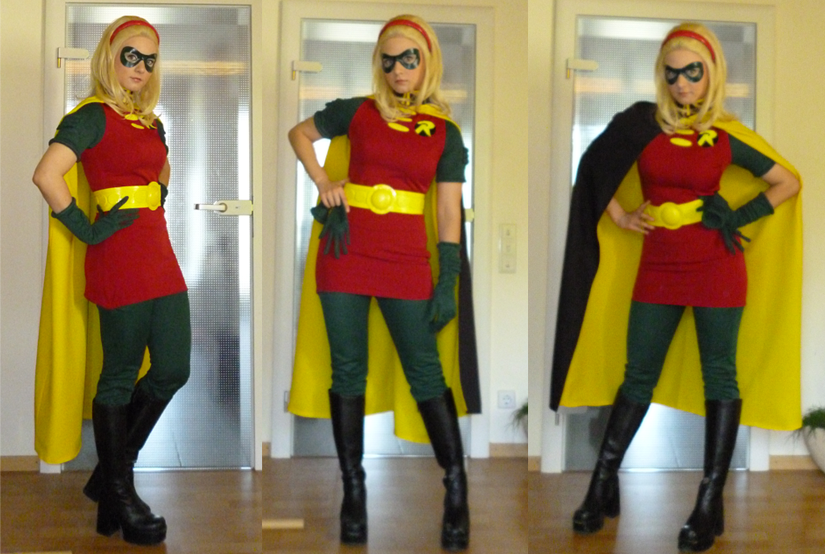 UPDATE:
Leah
's dress from
Journey Into Mystery
is finished as well! Now on to shaping the bones for the wig!
➡ Interested in WIP pictures of my costumes (such as
Leah
, etc.)? Check out my accounts on
Tumblr
and/or
Facebook
!